Secret Tip: How to find cheap and free materials for DIY green energy projects
Introduction: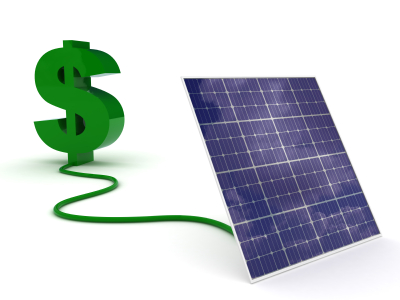 Tuelz were developed to help webmasters. But, I've "scalvaged" the program for use with Sunny Money. Below you'll find the download link and instructions on how to install and use Tuelz.
Sure, the Tuelz programs are a little ugly and slightly clunky, but they are powerful and can save you $1000's of dollars and find you all sorts of free stuff and great deals on other stuff.
Spending the next 20 minutes learning how to master your Tuelz will be one of the best investments you'll make.
First: Download your Sunny Money Tuelz here.

You will need to unzip it. There is no installation so Tuelz is ready to run once you download it and unzip it. And Tuelz doesn't mess with your system folder in any way.
Because Tuelz is a "clean" install, you will have to start it any time you want to use them and they won't start automatically when you start your PC.
You can download Tuelz to anywhere on your PC. I suggest you download them to your desktop so you can find them regularly.
Remember that you can NOT click directly on a .mod file to use it. We developed Tuelz before Windows decided to show .mod files as movies. They aren't movie files, but rather "modules".
So, the only way to start Tuelz is to click on Tuelz.exe. You will probably see a little screw icon representing the Tuelz program.
Once you click on Tuelz.exe, it will start running in your web browser. This is actually a "web server" running on your own PC and you'll see the IP address in your web browser:
http://127.0.0.1:12345/tuelzbox/
Again, this is YOUR computer and not a website. Once Tuelz load, it will look like a normal website, and you can access each Tuel through links throughout Tuelz.
Note that Windows Vista says that the .mod files are movies. This is incorrect. We created Tuelz long before Vista was around, and for some reason, Vista thinks the .mod files are movies. Just ingore this.
Here's a short video tutorial which explains the basics of your new Tuelz. Just watch the first 2:30, as the rest of the video won't apply to Sunny Money members:
Once you have Tuelz running, there's two features that apply to Sunny Money: Updatez and The Newz Tuel.
Updatez checks web pages for updates and keeps a record of past versions of those pages.
The Newz Tuel - This is an RSS reader. It's OK if you don't know what that means. What it does is keep track of news, and in our case, it is like an electronic version of a new magazine that looks for new articles related to green energy. I won't go into how to add your own RSS feeds, but if you know how, you're welcome to add or even delete the RSS feeds I've preinstalled for you.
There's only one RSS feed you can't delete and that's the official ShySky updates feed. If you want to check to see if SunnyMoney has been updated, it will be posted in the Newz Tuel for you.
This video shows how to use Updatez to serious scalvage using Craiglist to find tons of free stuff and great deals on all sorts of stuff you can use in your projects.
Note: I did't upload this video to YouTube so the info in it stays private for Sunny Money members. Because of this, give it a little time to load.
To view the Updatez video, click here:
Don't miss this, as it's a very powerful way to save tons of money...
Sensitivity allows Updatez to use different measurements for different pages to determine if they have been updated or not.
For example, Google News pages return the time of the search, so if Updatez checks a minute later, if Google's search was faster or slower, this time would be different, therefore the page had been "updated", but the only thing that changed was the time it took Google to perform the
Sensitivity:
100% Track every change, no matter how small.
1% The entire page needs to be "new" before an Updatez is reported.
"Versions" are like snapshots of pages that update often, keeping a record of the content of the page for specific moments in time, so you can keep a recorded history of pages.
The Newz Tuel is a news reader. I've installed quite a few news feeds related to green energy and related topics of interest.
Good luck, and happy saving!
Be sure to use your Newz Tuel to stay informed
of all the latest news in the world of green energy.
And don't forget to set up your Updatez Tuel to
monitor Craigslist for all kinds of free stuff and cheap deals.