How to Do Green Energy Projects On The Cheap
Scalvaging Secrets and Strategies
Introduction: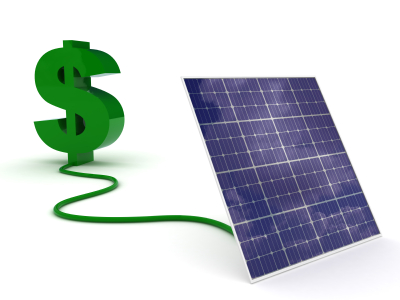 "Scalvaging" is the art, science and skill of combining scavenging and scalvaging. First you have to find something (scavenge), then you can repurpose it (salvage). The old click "One man's trash is another man's treasure" has never been more profound that when applied to green energy.
Although efficiency with green energy is getting better almost by the day, the start-up cost of many products makes green a bad financial investment. But if you can get the materials to make these things yourself, they become great investments.
Being able to find materials for free is a great way to help with experiments and building prototypes. But free is only good if it's also fast and easy. It doesn't make much sense to spend 3 hours and $20 in gas driving around trying to save $10 on a plastic bucket.
Since scalvaging relies on other people either giving something away for free, donating it or throwing it away, it's a technique that's probably best for people that live in cities and towns. But these techniques can be very useful to all. With a little knowledge, which you'll learn right here and now, you can scalvage all sorts of things, from glass doors, fresnel lenses, satellite dishes, insulation, refrigerators and more and more and more. Let's get started...
Using Updatez software and CraigsList for Supreme Scalvaging
First, download your Tuelz Updatez Software here.
Once you get the technical aspects of Tuelz down, here's some good stuff to search for to get you started:
What
Why
What
Why
rear projection TV
Get fresnel lens
sewing machine
electric motor + converts to up/down motion
satellite dish
Make into parabolic solar collector
solar
general term - find anything related
generator
self explanatory
computer
hard drives have magnets and platters, cooling fans, use box as BBQ
insulation
self explanatory
pvc pipe
many uses including solar troughs
ceiling fan
electric rotary motor, blades for wind turbine, blade mounting hardware
exhaust fan
for exhaust and/or wind turbine
turbine
for exhaust and/or wind turbine
computer desk
bookcase
shelves
laminated particle board great for moulds, glass doors with hinges, wood, hardware, etc.
glass doors
glass
glass doors
windows
mirrors
many, many uses.
bottles
jars
many, many uses.
bike
bicycle
wheels, hubs, chains, gears.
lawn mower
weed whacker
weed trimmer
gas powered rotary engines, electric powered rotary engines.
heat exchanger
for heating and cooling air, water, etc.
vents
for temp control, also possible wind turbines.
office chair
medium-duty wheels, rotary attachment for wind turbine, foam insulation
florescent light fixtures
good starting base for creating solar troughs - Made to reflect light with bulb as focal point
cardboard
insulation, solar reflection, etc.
chain saw
motor/engine, chain drive, etc.
pictures and paintings
use frames as well as canvass for mylar mirrors
fish tank
aquarium
use as mini-green houses, pumps, tubing, etc
Are You Asking For It?
Tip: Posting on CraigsList in most categories is free. Don't be afraid to post ads in Craigslist ASKING for stuff, especially if you're willing to pay a little, willing to haul or uninstall, or work for some type of organization, such as a local church group, The Boy Scouts or a Little League team, etc.
But don't just post once and expect miracles. Keep posting (within Craigslist's limits) and use some "salesmanship" when crafting your request. It's up to YOU to convince others to give them their stuff.
For example:
Is that old satellite dish an eye-sore?
Call Kurt at 555 555-1234 for fast, free, honest and friendly removal.
Not only will we do all the work, but it will go to a good cause helping the local Little League team.

(Or simply tell them how it will be reused for green energy, won't end up in a land fill, etc).
Also, be sure to post ads for all the stuff you want in the appropriate categories...You just may be surprised how much stuff you can get just by asking.

Drills and hard drives can be repurposed in a number of ways. Maybe you can recondition the batteries (Reconditioning Batteries). If not, here's a few videos to show you how and stimulate ideas:

In this video, a guy experiments with using a
scalvaged cordless drill motor as a wind
turbine generator.
Dan Rojas shows us how to take apart cordless
drills and how to use them.


Here Dan demonstrates how to disassemble
hard drives and their uses. Lots of good parts.
More on hard drives:
Sometimes it's better (or easier) to buy drills, hard drives and other things. One bit of advice is to include the word "lot" when searching, especially on eBay. Lot in this case simply refers to "more than one" that can't be divided for sale.
Here's some "lot" eBay searches:
Looking for ideas on how to repurpose cordless drills?

DPX powered tool box, mini bike
and wheel chair.
DPX drill powered winch.
Here's a bike powered from a Dewalt cordless drill.

Let's brainstorm!
Some folks are also using weed whacker engines, car starters, etc for motorizing all sorts of things, so be on the look-out for them when scalvenging. Try scalvaging a bike and drill, as well as reconditioning multiple batteries that will also with the same drill. Use home-assembled solar panels to charge the batteries and you've got a green-powered with some pretty good speed and range.
And if you're in the green business, don't forget to send out a press release showing off your green bike.
Habitat for Humanity as a number of "ReStores" around the country. Restores accept donations from people and companies that would otherwise have been tossed in a landfill somewhere. The stuff there isn't free, but it's pretty darn cheap. You can find building supplies, sinks, plumbing and electrical fixtures, paint and lots more, all for pennies on the dollar.
ReStores need to be on the list of any serious scalvager. Check out the ReStore nearest you:

Habitat For Humanity ReStores in the USA:


Habitat For Humanity ReStores in Canada:

Contact Construction Companies


There's some folks saying that they get free solar panels from traffic sign companies.
Many traffic signs, such as the sign on the left, now are powered by solar panels so they are portable and "off the grid".
From time to time, these panels are damaged by traffic collisions, weather, etc. However, they generally still work at 30-50% of their regular efficiency. The traffic signs are then thrown away.
You need to do some investigation. First, you need to find the name of the constuction company working on the roads in your area. If you see a crew on the road, see if you can't spot the name of their company, without causing an accident of your own while looking.
Contact them and see if they own the signs or rent them. If they own them, ask them if you they have any damaged solar panels that you can use in a "project". If they rent, get the name of the sign rental company from them.
Also, look up every traffic sign rental company online using Google and your local phone books and make contact with any and all you may find.
There's other possibilities. For example, find your local fiber optics installers and see if they have any scraps you can have. Glass and window stores and factories can provide glass and mirrors.
If you find a good source of anything valuable and you want to make sure they call you next time, be sure to use Kurt's Coffee Mug Trick.
Earth911
Earth911 is a search engine dedicated to finding recycling centers in your area. Checking out recycling centers is another fantastic way to scalvage some great stuff and there's all sorts of things being recycled. If you find a center with a person willing to help you out, use the coffee mug trick.
FreeCycle
Free cycle is a site where people give and get free stuff in your area. There a hoop or two to jump through, but it does offer some possibilities. Probably best to join as an organization needing help, such as a Little League team looking to recycle computers, etc.
UStoreIt
A self-storage company with facilities in about half the US states. If someone doesn't pay their fee, their stuff is put up for auction. This page lists auction dates and locations.
Auction Zip
Another site dedicated to self-storage auctions. Lets you search by zip code to find auctions near you. Also, has "live auctions" which are online auctions where you can bid on stuff no matter where it is.
Be sure to use your Newz Tuel to stay informed
of all the latest news in the world of green energy.
And don't forget to set up your Updatez Tuel to
monitor Craigslist for all kinds of free stuff and cheap deals.